Parables about Spiritual Life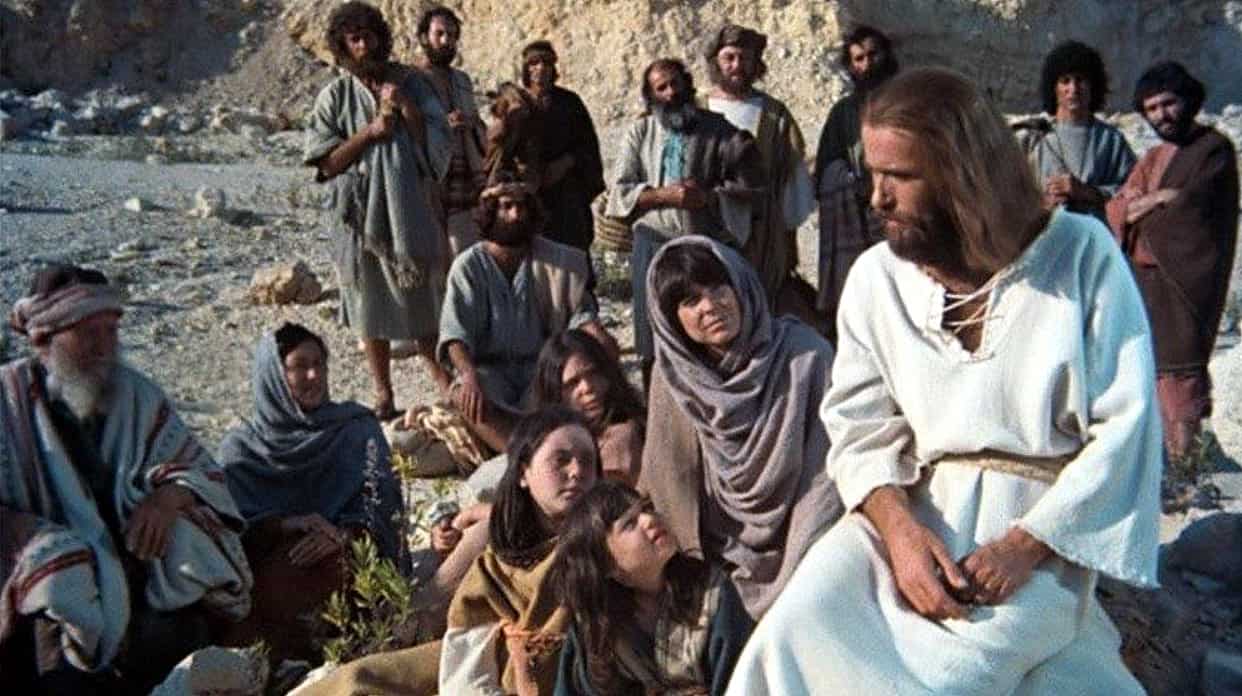 Jesus continues to teach in parables
Throughout His ministry Jesus used parables to convey key teachings about God's love for us and what godly spiritual life looks like. It's noteworthy that all 18 parables in this category are recounted in Luke's gospel, only 5 of which are repeated elsewhere in either Matthew and/or Mark. This is consistent with Luke's focus on how Jesus' teaching addresses concerns and issues that we all face.
Parables about spiritual life
Many of these are well-known stories that some of us heard about as we were growing up. Like so many of the constructive things we were exposed to in childhood, however, revisiting them as an adult is always a very rewarding experience. Here are seven of my favorites:
1. The 2 Debtors
Luke 7:41-43 – "A certain moneylender had two debtors. One owed five hundred denarii, and the other fifty. When they could not pay, he cancelled the debt of both. Now which of them will love him more?" Simon answered, "The one, I suppose, for whom he cancelled the larger debt." And he said to him, "You have judged rightly."
2. The Lamp Under a Bushel
Luke 8:16-18 – "No one after lighting a lamp covers it with a jar or puts it under a bed, but puts it on a stand, so that those who enter may see the light. For nothing is hidden that will not be made manifest, nor is anything secret that will not be known and come to light. Take care then how you hear, for to the one who has, more will be given, and from the one who has not, even what he thinks that he has will be taken away."
3. The Wise and Foolish Builders
Luke 6:46-49 – "Why do you call me 'Lord, Lord,' and not do what I tell you? Everyone who comes to me and hears my words and does them, I will show you what he is like: he is like a man building a house, who dug deep and laid the foundation on the rock. And when a flood arose, the stream broke against that house and could not shake it, because it had been well built. But the one who hears and does not do them is like a man who built a house on the ground without a foundation. When the stream broke against it, immediately it fell, and the ruin of that house was great."
4. The Lost Sheep
Luke 15:4-6 – "What man of you, having a hundred sheep, if he has lost one of them, does not leave the ninety-nine in the open country, and go after the one that is lost, until he finds it? And when he has found it, he lays it on his shoulders, rejoicing. And when he comes home, he calls together his friends and his neighbors, saying to them, 'Rejoice with me, for I have found my sheep that was lost.'"
5. The Good Samaritan
Luke 10:25-37 – On one occasion an expert in the law stood up to test Jesus. "Teacher," he asked, "what must I do to inherit eternal life?" "What is written in the Law?" he replied. "How do you read it?" He answered, "'Love the Lord your God with all your heart and with all your soul and with all your strength and with all your mind'; and, 'Love your neighbor as yourself.'" "You have answered correctly," Jesus replied. "Do this and you will live." But he wanted to justify himself, so he asked Jesus, "And who is my neighbor?"
In reply Jesus said: "A man was going down from Jerusalem to Jericho, when he was attacked by robbers. They stripped him of his clothes, beat him and went away, leaving him half dead. A priest happened to be going down the same road, and when he saw the man, he passed by on the other side. So too, a Levite, when he came to the place and saw him, passed by on the other side. But a Samaritan, as he traveled, came where the man was; and when he saw him, he took pity on him. He went to him and bandaged his wounds, pouring on oil and wine. Then he put the man on his own donkey, brought him to an inn and took care of him. The next day he took out two denarii and gave them to the innkeeper. 'Look after him,' he said, 'and when I return, I will reimburse you for any extra expense you may have.'
"Which of these three do you think was a neighbor to the man who fell into the hands of robbers?" he expert in the law replied, "The one who had mercy on him." Jesus told him, "Go and do likewise."
6. The Prodigal Son
 Luke 15:11-32 – Jesus continued: "There was a man who had two sons. The younger one said to his father, 'Father, give me my share of the estate.' So he divided his property between them. "Not long after that, the younger son got together all he had, set off for a distant country and there squandered his wealth in wild living. After he had spent everything, there was a severe famine in that whole country, and he began to be in need. So he went and hired himself out to a citizen of that country, who sent him to his fields to feed pigs. He longed to fill his stomach with the pods that the pigs were eating, but no one gave him anything. "When he came to his senses, he said, 'How many of my father's hired servants have food to spare, and here I am starving to death! I will set out and go back to my father and say to him: Father, I have sinned against heaven and against you. I am no longer worthy to be called your son; make me like one of your hired servants.'
So he got up and went to his father. "But while he was still a long way off, his father saw him and was filled with compassion for him; he ran to his son, threw his arms around him and kissed him. "The son said to him, 'Father, I have sinned against heaven and against you. I am no longer worthy to be called your son.' "But the father said to his servants, 'Quick! Bring the best robe and put it on him. Put a ring on his finger and sandals on his feet. Bring the fattened calf and kill it. Let's have a feast and celebrate. For this son of mine was dead and is alive again; he was lost and is found.' So they began to celebrate. "Meanwhile, the older son was in the field. When he came near the house, he heard music and dancing. So he called one of the servants and asked him what was going on. 'Your brother has come,' he replied, 'and your father has killed the fattened calf because he has him back safe and sound.'
"The older brother became angry and refused to go in. So his father went out and pleaded with him. But he answered his father, 'Look! All these years I've been slaving for you and never disobeyed your orders. Yet you never gave me even a young goat so I could celebrate with my friends. But when this son of yours who has squandered your property with prostitutes comes home, you kill the fattened calf for him!' "'My son,' the father said, 'you are always with me, and everything I have is yours. But we had to celebrate and be glad, because this brother of yours was dead and is alive again; he was lost and is found.'"
7. The Pharisee and the Publican
Luke 18:9-14 – To some who were confident of their own righteousness and looked down on everyone else, Jesus told this parable: "Two men went up to the temple to pray, one a Pharisee and the other a tax collector. The Pharisee stood by himself and prayed: 'God, I thank you that I am not like other people—robbers, evildoers, adulterers—or even like this tax collector. I fast twice a week and give a tenth of all I get.' "But the tax collector stood at a distance. He would not even look up to heaven, but beat his breast and said, 'God, have mercy on me, a sinner.' "I tell you that this man, rather than the other, went home justified before God. For all those who exalt themselves will be humbled, and those who humble themselves will be exalted."
Only eleven more to go…
Since we haven't presented each and every one of the 18 parables in this category, you might enjoy accessing our list of 36 Parables again and using its links to guide further study, especially for some of the parables we've left out. Which ones speak to you personally?
Navigation Notes
By continuing to use the Up and Down buttons in the middle you can navigate directly through our timelines. For each timeline we have been taking a detour using the side buttons to investigate events and topics noted in the currently active charts. In our Ministry tour we are looking more closely at the Teachings, Parables, and Miracles of Jesus on our side excursions with examples of each.