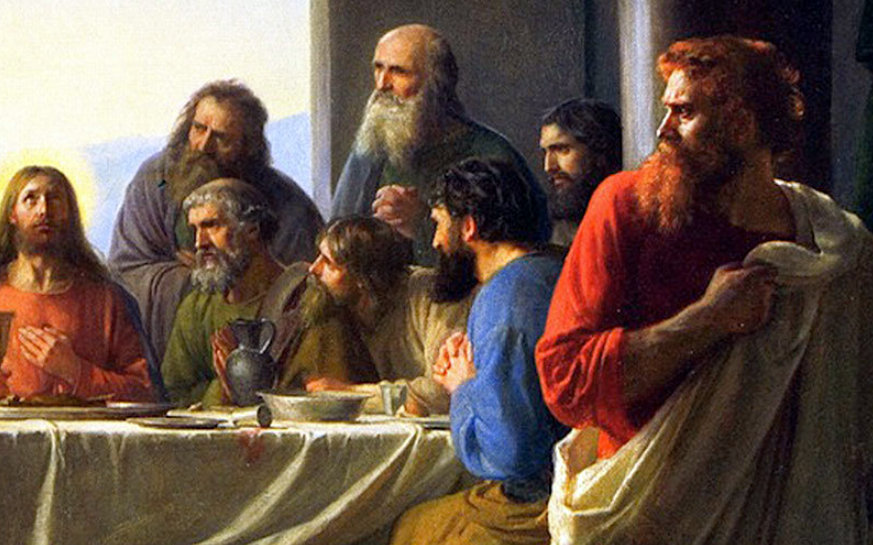 The Betrayal
John 18:1-11 – When Jesus had spoken these words, he went out with his disciples across the brook Kidron, where there was a garden, which he and his disciples entered. Now Judas, who betrayed him, also knew the place, for Jesus often met there with his disciples. So Judas, having procured a band of soldiers and some officers from the chief priests and the Pharisees, went there with lanterns and torches and weapons. Then Jesus, knowing all that would happen to him, came forward and said to them, "Whom do you seek?" They answered him, "Jesus of Nazareth." Jesus said to them, "I am he." Judas, who betrayed him, was standing with them. When Jesus said to them, "I am he," they drew back and fell to the ground. So he asked them again, "Whom do you seek?" And they said, "Jesus of Nazareth." Jesus answered, "I told you that I am he. So, if you seek me, let these men go." This was to fulfill the word that he had spoken: "Of those whom you gave me I have lost not one." Then Simon Peter, having a sword, drew it and struck the high priest's servant and cut off his right ear. (The servant's name was Malchus.) So Jesus said to Peter, "Put your sword into its sheath; shall I not drink the cup that the Father has given me?"
with another miracle in the midst
Luke 22:51– But Jesus said, "No more of this!" And he touched his ear and healed him. 
led away to His trial
John 18:12-14– So the band of soldiers and their captain and the officers of the Jews arrested Jesus and bound him. First they led him to Annas, for he was the father-in-law of Caiaphas, who was high priest that year. It was Caiaphas who had advised the Jews that it would be expedient that one man should die for the people.
John 13-17 (Five chapters out of John's 21)
John 13:31-35 – When [Judas] had gone out, Jesus said, "Now is the Son of Man glorified, and God is glorified in him. If God is glorified in him, God will also glorify him in himself, and glorify him at once. Little children, yet a little while I am with you. You will seek me, and just as I said to the Jews, so now I also say to you, 'Where I am going you cannot come.' A new commandment I give to you, that you love one another: just as I have loved you, you also are to love one another. By this all people will know that you are my disciples, if you have love for one another."
[click on red header above to read John's full account of this profound message]
Jesus prepares disciples for His departure and plans for them – not found in any of the other Gospel accounts
speaks of His betrayal, gives His new commandment, foretells Peter's denial, and promises the Holy Spirit
confesses "I am the way, the truth and the life; I am the true vine; I have overcome the world"
prophesies that the world will hate His followers, but the Holy Spirit will come and turn their sorrow into joy
intercedes with His high priestly prayer directly to the Father on behalf of those who believe in Him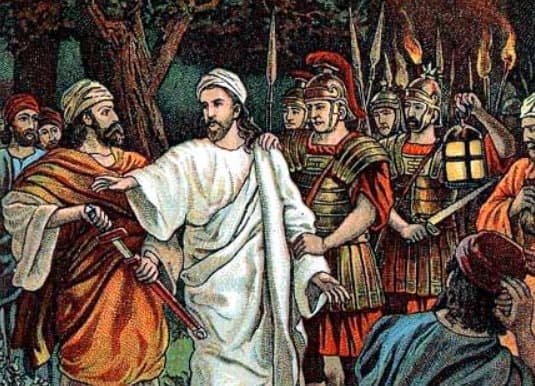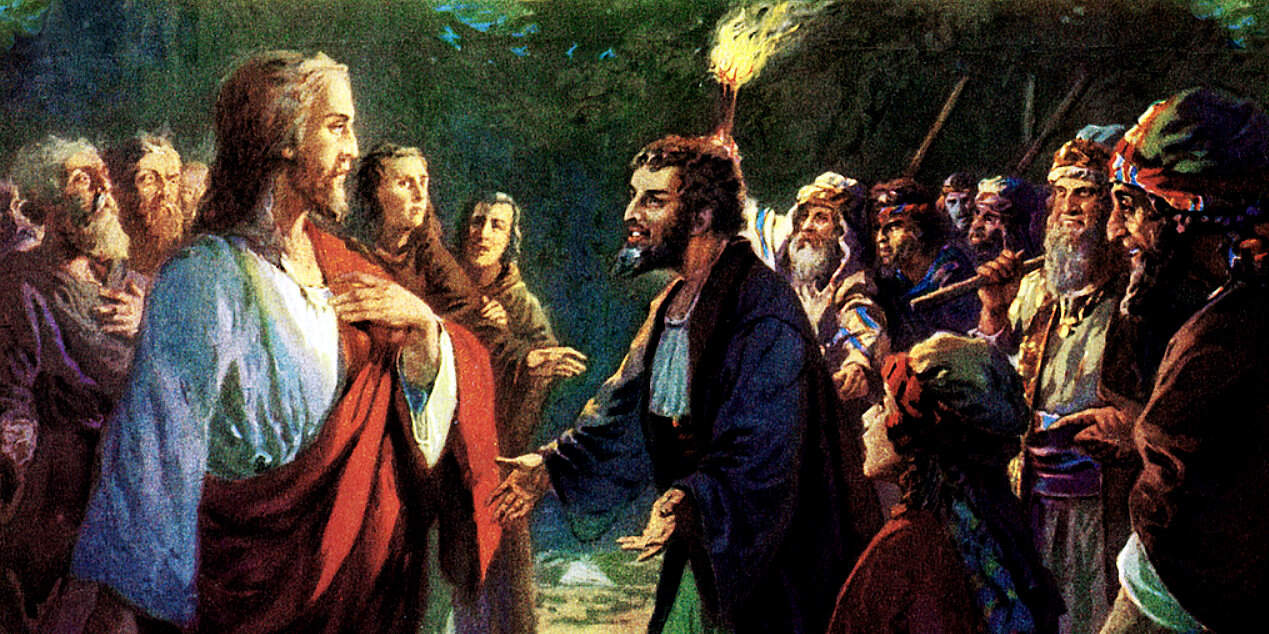 Navigation Notes
By continuing to use the Up and Down buttons in the middle you can navigate directly through our timelines. For each timeline we have been taking a detour using the side buttons to investigate events and topics noted in the current chart. In our Passion Week tour we are looking more closely at the activities of this crucial week. Having reviewed His arrival, teachings, parables, and miracles, we have arrived at His institution of the Last Supper and betrayal on our way to His trial, crucifixion, glorious resurrection on Easter, and subsequent ascension.